Elyn Saks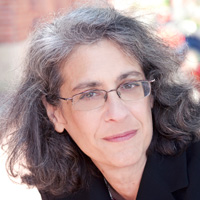 Mental Health Law Professor
Elyn Saks' work focuses on the legal and ethical issues surrounding mental illness—something she has decades of personal experience with. When Saks was diagnosed with schizophrenia more than thirty years ago, she was given a "very poor" prognosis—her doctors didn't expect she would be able to live independently, let alone work. Intensive psychoanalytic psychotherapy and drug therapy, together with supportive family and friends and an accommodating workplace, have enabled Saks to defy that prognosis.
Saks teaches at the University of Southern California's Gould School of Law, where she is Orrin B. Evans Professor of Law, Psychology and Psychiatry and the Behavioral Sciences. She has researched and written extensively about law and psychiatry, the ethics of psychiatric research and patients who refuse treatment. In 2009, Saks received a MacArthur Foundation "genius" award. She used the grant money to found an interdisciplinary research program on mental health with the goals of influencing policy-making and advocating for improved treatment of people with mental illness.
Saks has written several books, and her 2007 memoir, The Center Cannot Hold: My Journey Through Madness, was a New York Times bestseller and a TIME Top Ten Nonfiction Book of the Year.