The Illusion of Certainty:
Risk, Probability, and Chance
Date & Time
Thursday, June 2, 2011
7:00 PM - 8:30 PM
Download iCal reminder »
Location
Tishman Auditorium at The New School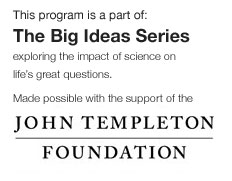 Stuff happens. The weather forecast says it's sunny, but you just got drenched. You got a flu shot—but you're sick in bed with the flu. Your best friend from Boston met your other best friend from San Francisco. Coincidentally. What are the odds? Risk, probability, chance, coincidence—they play a significant role in the way we make decisions about health, education, relationships, and money. But where does this data come from and what does it really mean? How does the brain find patterns and where can these patterns take us? When should we ditch the data and go with our gut? What took place was a captivating discussion that sought to demystify the chancy side of life.
More from this series: The Illusion of Certainty

This program was part of The Big Ideas Series, made possible with the support of the John Templeton Foundation.
Moderator
Marcus du Sautoy

Mathematician, researcher, writer, and radio presenter Marcus du Sautoy has contributed to the Times, Daily Telegraph, Independent and the Guardian. For several years, he wrote a regular column in the Times called Sexy Science. He is also a frequent commentator on BBC radio and television, and was a presenter for BBC4's TV game show Mind Games, where he was nominated for the Royal Society of Television's Best Newcomer to a Network Award. More »